Are you already planning for your next vacation? Are you going to visit a new destination or go back to the place that you have visited before? Below, you will get to know the top 10 must be visited countries around the world.
10. Jordan
If you are planning for a trip that is somewhat off-the-beaten path, consider visiting Jordan. This country is the home of the incredible lost city of Petra. Jordan is also considered as one of the safest countries in Middle East. When you go here, you can stay inside a Bedouin camp or try skydiving over desert canyons. You can also find here the Dead Sea and try to float in it.
9. Philippines
With 7,000 islands in the country, the Philippines is surely an exciting destination. In this country, you will find amazing vistas, warm hospitality, and perfect beaches. You can engage yourself in the slow, green life in Banaue rice terraces. Or try island hopping to discover pristine beaches, adventure sports, and snorkel among the colorful corals.
8. Vietnam
If you are heading to South East Asia, head right away to Vietnam. This country has a lot to offer for its tourists from the backwoods of Mekong Delto to the busy life of Hanoi, from the Marble Mountains located in Danang to the blue waters of Nha Trag. Also, you should not miss the café culture, exquisite cuisine, and colonial architecture of Ho Chi Minh City
7. Indonesia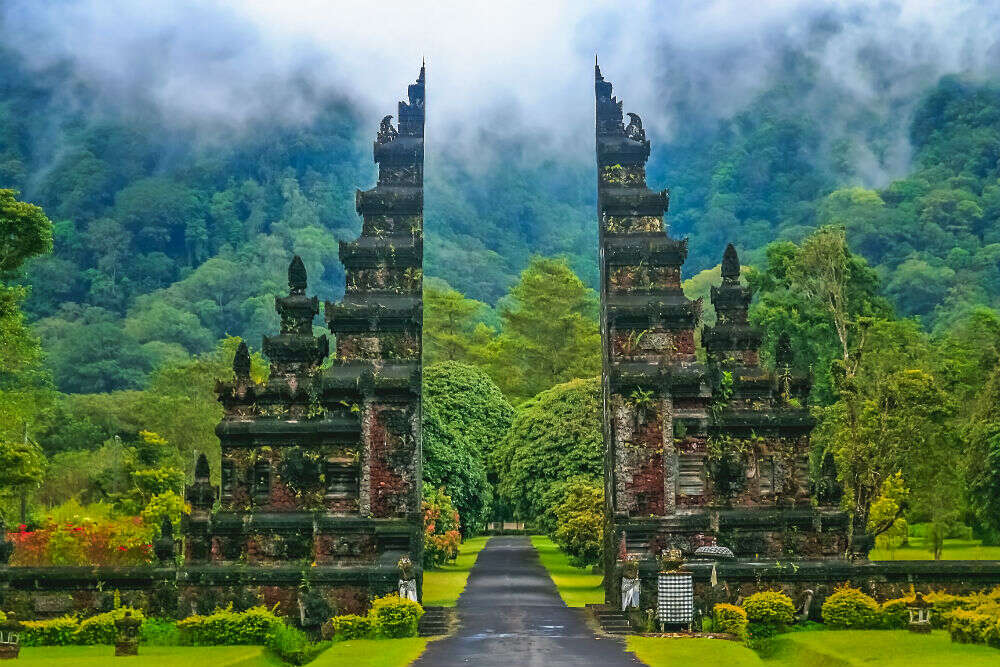 Indonesia is also a country that has a lot of beautiful islands to explore. If you do not have a lot of time and you can only spare some for one island, make sure that you visit Bali. You can visit Ubud, this is Bali's cultural center, or you can go for a trek at Mount Agung or Mount Batur. Mount Agung is the highest point in the island while Mount Batur is an active volcano that is set in a large crater. Another activity that you can also do is go to beach and watch the dolphins at Lovina.
6. Turkey
This country has already been in the top 10 list of countries to visit for a long time. Istanbul itself can offer a lot of things so that you will be occupied. There is the Hagia Sophia, Blue Mosque, cruise at Bosphorus, and Grand Bazaar. Also, you must see to it that you get to visit Cappadocia's odd cave dwellings and experience hot air ballooning over its bizarre landscape.
5. Austria
Forget about Switzerland and go directly to its less popular neighbor – Austria. The city of Vienna is charming because of its medieval architecture, quaint cafes, and cobbled streets. You can also visit Mozart's birthplace, Salzburg, and tour the city while riding a bike. While you are in Salzburg, make sure that you drop by to Hallstatt (the oldest and still-inhabited village)or Krimml Falls (Europe's highest).
4. South Africa
With a wide range of options, another destination that must be on your list is South Africa. The best city that you should visit here is Cape Town. Also, you should not miss visiting the Kalahari dessert or the Table Mountain. Moreover, the wine industry of South Africa is also amazing that Italy and France run their money for it.
3. Greece
The beautiful islands of Corfu and Santorini, the legendary ruins of Delphi and Athens are the must-visit sites that you should remember. Or you can also visit unpopular islands such as Kastelorizo and Cythera if you do not want a crowded place. Indulge yourself in the lavish Mediterranean cuisine while you contemplate over the perfect sunset of Aegean.
2. Spain
The great location to visit in Europe during mid-season holiday is Spain. Madrid and Barcelona are of course the top cities that you must visit. Also, you should not miss Granda, Andalusia's Alhambra fortress. If you can, coincide your vacation with one of the many festivals in Spain – Tenerife Carnival, La Tomatina, or the legendary Encierro or running of the bulls.
1. Australia
Australia has a lot of diversity that is why you can find everything from mountains to beaches, ski resorts to theme parks, and wildlife to vineyards. Visit its iconic Opera House located in Sydney, check out the rugged beauty of Kangaroo Island and go snorkeling at Great Barrier Reef. As quoted by my friend from https://rxcatering.net, "You will not have a dull moment in your stay in Australia!"
So, how many countries from this list are now included in your bucket list?…
Continue reading »